SKOUMAL
Let us tune your app idea up to perfection.
Application analytics, wireframes, testing
Do not repeat the biggest mistakes of mobile app development again.
The right project planning, technical solutions, analysis, and testing might save you hours and thousands of dollars.

App development for iOS, Android, and web
Native app development for iOS and Android is our truest passion.
Web development is something we are good at, too.

Mobile app analytics
Mobile app analytics is a gateway to data-driven business decisions.
With Firebase you don't just guess and hope, but you handle the project using numbers.
Do you need advice with the application, team, or development?
Let's meet at a casual 30-minutes video call free of charge. We will discuss what bothers you and find a solution.
"We would recommend you further, but you would have less time for us."

"Colleagues from the SKOUMAL team fit perfectly into our internal team, not only as people, but also with professional skills and readiness."

"The SKOUMAL team works as if it were making an application for themselves."

"Their solution always perfected our own ideas, the implementation met the agreed dates and we are extremely satisfied with the results of their work."
"I liked having direct contact with the developers."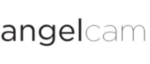 "A company that, thanks to its experience, will create something even better than you originally wanted."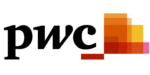 "I have worked with a lot of IT companies, but nowhere have I met such great reliability as at the SKOUMAL studio."

We don't mess around, we perfect your ideas
Studio SKOUMAL started in 2014 as a 4-men-show. Within 7 years, the team has grown. It still remains true to the original ideals: the development of applications for iOS, Android, and the web with an emphasis on detail and simplicity in a well-established remote-first team. We can handle all processes of a software project.

Vláďa
Project & Product Manager Engineer
The point man in the mobile app business

Honza
Data Analyst & Researcher
The right-hand man in the business

Libor
Software Engineer
Our temperamental iOS brain box

Zuzana
Product Analytics Explorer
Team's go-to multipotentialite
a ostatní...

Viki
Software Tester

Ondra
Backend Developer

Dominik
Sales and Marketing Icebreaker
Addicted to communication

Luboš
Software Developer
External Backend Tactician

Mária
Software Developer
External iOS smart cookie

Míša
Office Backbone
Order of things comes with her

…and others
"Talent codes lines, but teamwork builds projects."
Maybe you wouldn't say so, but we often talk customers out of wanting an app for their business. Sure, it …