03. 01. 2019
We, SKOUMAL Studio, develop mobile apps. We are strong believers in freedom, yet reliability, flat hierarchy yet careful attitude, and no rigidity, yet without anarchy. Our own product – language app Vocabulary Miner – needs to speak more languages to our students. That will be your job! Be our translator.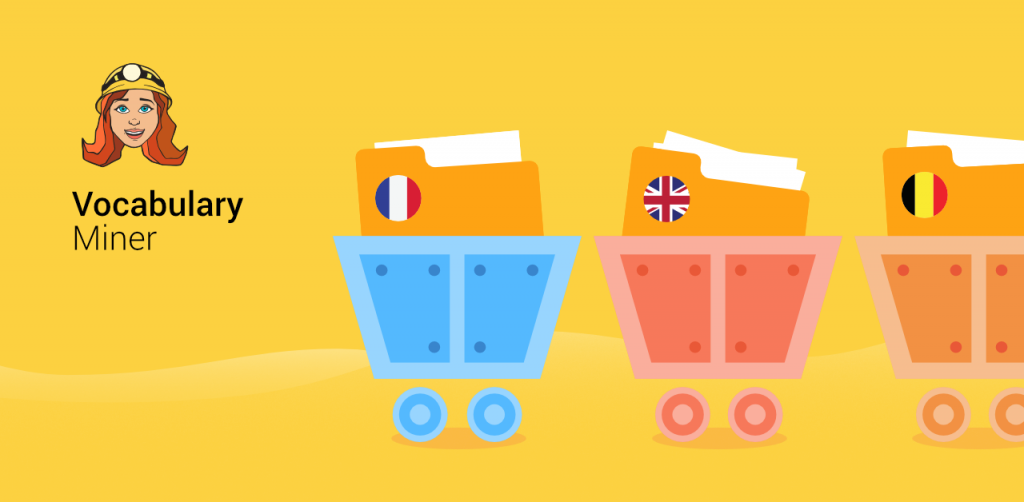 Your job
As Translator you communicate with the users via in-app texts and specific word packages. Creativity, conciseness, understanding of the language, its special context and peculiarities fill in your irregular working hours.
Your job enables users to learn languages with fun and lasting effect. Other students can thanks to you learn your language.  
Check out for yourself  how and why  we work. In our blog  you can have a sneak peek into who we are and what we do.
Benefits
No rigid time of working

. Max two days (16 hours) a week. Choose your time or work when Vocabulary Miner needs you.

Hit your deadlines from home.

Work whenever from wherever. It's up to you. But stay reliable.

Create something.

Your work enables people to communicate. What you write down is visible and an integral part of a quality product.
Are you gonna help us communicate further? Contact us for more information at zuzana.papayova@skoumal.com.
Would you like to occasionally help but you speak other languages? Spanish, German, French, Vietnamese, Turkish, Korean…let us know, too.